We provide a
.htaccess
a configuration file that works well with any Apache server.
Nginx or LiteSpeed or any other server is
NOT
officially supported and we
CANNOT
help with the server configuration of any kind if your server uses anything other than Apache.
MOP
works very well with all major managed hosting providers. To name a few, GoDaddy, Hostinger, NameCheap, BlueHost, SiteGround, HostGator, a2hosting. All managed hosting provides would support an easy-to-use cPanel through which
MOP
can literally be installed in just 5 minutes. (We also offer installation support for these hosting providers)
If you use a Cloud Hosting service like AWS, GCloud, DigitalOcean, etc, we
DO NOT
support installation or server configuration on these services. If you use a Cloud Hosting or a dedicated server where you have configured the server on your own, the support will only be resumed after you have completed installation and setup for
MOP
We will support only an apache server with cPanel.
Requires PHP v7.3 to 8.1.16
The following PHP extensions are mandatory to use
MOP
:
On a manages hosting provider (like GoDaddy, Hostinger, etc) you will have an option to change the PHP Configuration under the name "
Php Versions
" or "
Php Configurations
" or "
Php Extensions
" or some similar names.
There you can find a similar view as shown below: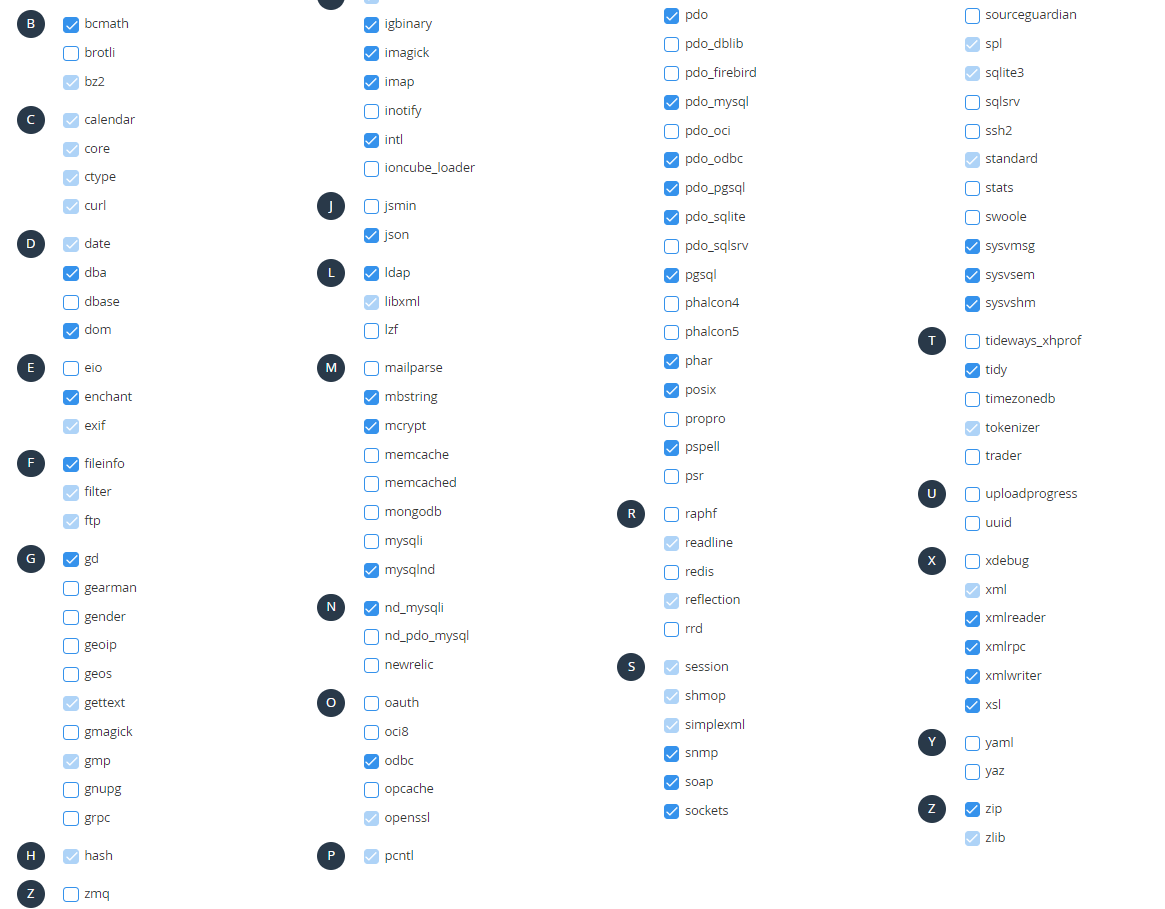 From this list, check all the required extensions and Save/Apply the settings.
Also check allow_url_fopen is enabled.
We will support only an Apache server with cPanel.